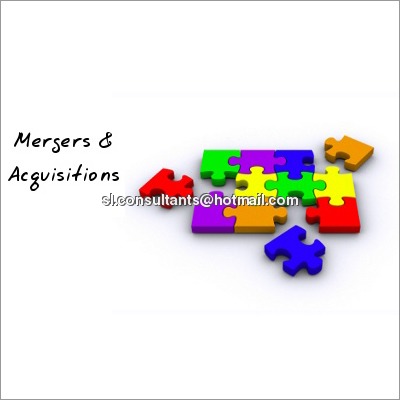 Mergers And Acquisitions Strategy
Product Code : 04
Product Description
In New Delhi, our company is counted among the leading companies, offering excellent services for Mergers And Acquisitions Strategy. These services help corporate companies to enter into new markets and domains. These M&A Strategy Services are rendered for international-to-national, national-to-national and national-to-international companies.
Features:
Meet the targets of clients
Complete transparency in the process
Effective strategy for a strong growth
Further Details:

Acquisitions, mostly, are the preferable ways to enter into the new markets and domains. Our activity focuses on serving customers identify targets for acquisition-based on well-defined strategic & operational parameters. Also hand holding the customers by the process of making the acquisition.
Our process of Commercial Due Diligence assists clients who are in the activity of acquiring another company. Clients in this activity typically require visibility on the truthfulness and acceptability of the business plans of their goals. We hold the understanding of different markets and industry verticals so as to undertake an intensive business examination to allow our clients to take a well informed prospect on the business plan, and thus the evaluation of the targets.
Our practice of Vendor Due Diligence helps clients who are being acquired in assuring that they pass on the true value of their organization to the investor. This is accomplished by insuring that an effective strategy is in place to reach strong growth. Also, we help customers place together elaborated business plans and presentations communicating the expected enhancement of value.
We provide opportunities for national-to-national companies, international-to-national companies and national-to-international companies.