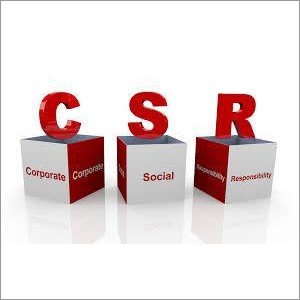 Product Description
SL Consultants extends consultancy on CSR activities to corporates. We have many good NGO's as our associates to meet companies CSR requirements.
These NGO's are a non Profit, non-government, voluntary organization committed to improving quality of life of underprivileged children. The Organization works in the field of Education, Health, Vocational Training, Swach Bharat mission, Women Empowerment and Disaster Management.
The various programmes & initiatives are aimed to provide the basic life necessities such as food, shelter, clothing, education, health & hygiene and nutrition.
Who must comply?
Every Company registered under the companies law or any previous laws (Section 1) If (Sec-135):
Net worth of rupees 500 crore or more or

Turnover of rupees 1000 crore or more or

Net profit of rupees 5 crore or more during any financial year
How much will a company be required to spend on CSR?
At least 2% of its average net profit made during the three immediately preceding financial years